Happy Holidays!! We hope 2002 was a very good year for you and yours.
For us, it was a quiet year with no major surgeries, international vacations or career changes. We entered the year with Mary recovering from hip surgery. We were very happy with Mary's surgeon and his staff. They continued to follow her through the beginning of the year and she made excellent progress. In March, we celebrated her last session of physical therapy.
Sveta, our friend from St. Petersburg, Russia came for a nice visit in February. While in the United States, she purchased a powerful new laptop that was twice as fast as anything in our home. Steve was very jealous but enjoyed helping Sveta learn to use it. Sveta used her new computer to write a paper for work about the Russian Orthodox Church. We were happy to help put on the finishing touches with formatting software.

Steve continued to work on Short Persons Support (www.shortsupport.org) through the first half of the year. He was interviewed by several major newspapers and was quoted in the New York Times. In November, the site was featured in a prime time documentary on one of the U.K. major networks. In addition to providing the web site, Steve has personally advised over 300 people on dealing with their height issues.
This year we drove south for our vacation, visiting friends in Virginia, North and South Carolina. Our first stop was Manassas, VA. Candy and Aaron know of our love of good food and took us to several wonderful local restaurants. In Raleigh, NC, we spent a few days with Mary, Michael, Emily and Grace. Steve and 18 month old Grace hit it off, giving the Marys time to visit and catch up. Mary is Mary's oldest friend. Mary showed us the Chapel Hill community and took us on an interesting shopping spree.
Continuing southward and heat-ward, we visited Mike and Donna (no, not Zanetti) in South Carolina. They have a beautiful home and horse farm. Steve enjoyed reminiscing about the old Bell Labs days and Mary enjoyed visiting with the 22 cats on the property. Turning around, we headed back north to Denver, North Carolina for a visit with Steve's friend Bob. Bob lives on a lake and gave us a tour of his neighborhood by motorboat. Bob's sister Janet and her husband Bob joined us for dinner. Steve and Janet were in the same class in school and they reminisced about those days.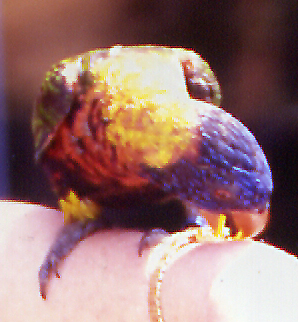 We also did a little sightseeing. We visited the wonderful Riverbanks Zoo in Columbia, SC. The bird exhibit was our favorite. We walked into a huge birdcage and fed the birds as they sat on our arms and shoulders. However, we soon learned to be careful of the other end of the bird. On the way home we took the Blue Ridge Parkway and Skyline drive through western Virginia.
Writer Mary, after 14 longs months, finished her journal of our 2001 China vacation. Steve was a wonderful, if procrastinate, proofreader. The final product is 87 pages long. Our traveling companions for that trip have read the journal and we appreciate their feedback and accolades. If you're interested, you can read it at www.goldkeys.com/Vacation/China/ChinaLog.htm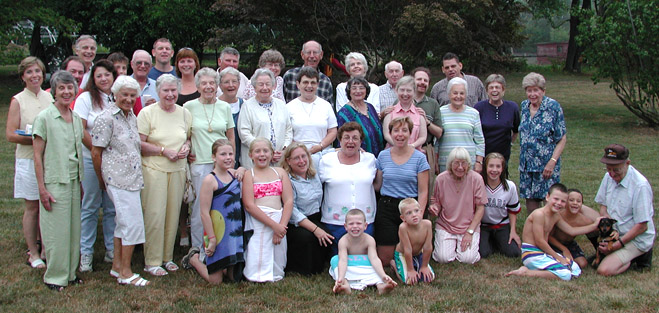 On the family front, the Syseskey sisters threw Angelica, Mary's mother, a gala party to celebrate her 80th birthday. Hosted by Mary's sister Grace and her family, about 40 friends and family attended. Angelica hardly seems her age and a few weeks later she took off to tour the National parks in the Western U.S.A.
In early September, we had the pleasure of spending time with Peter, Cathy and Jacob. Steve's brother and family rented a beach house close by and we got together a few times.
Steve's first major Web project reached a notable milestone this year. In September, WebSLR (www.webslr.com) sold its 1,000th subscription. While it's not enough to live on, it helps pay the monthly bills.
Steve continued to look for work, on and off, throughout the year. Prospects have not been good as unemployment reached 6% in early December. There are very few Information Technology jobs available anymore, especially in New Jersey where the once powerful telecommunications industry was centered.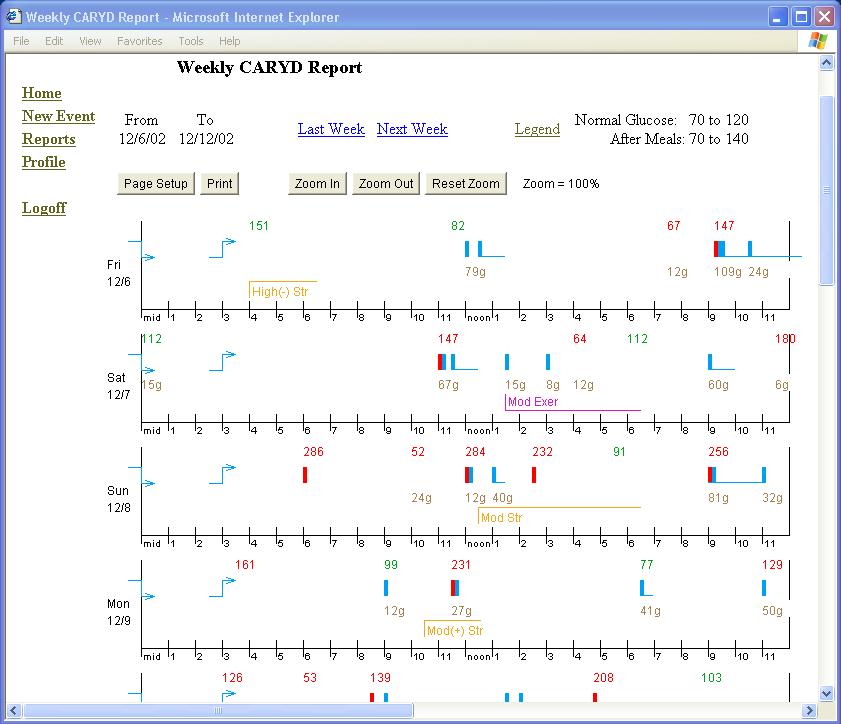 To keep himself up to date with the latest information technology in preparation for his next job, Steve has embarked on his third major Web project. With his involvement in Mary's diabetes management, Steve saw an opportunity to develop a system that would help people manage their diabetes. WebSLR missed the technology curve, becoming available at the time when Point and Shoot cameras saw significant improvements and Digital cameras were just entering the market. We're hoping that this new endeavor is on a better side of the technology curve and that others will find it as valuable as Mary has. Soon we will be looking for people with diabetes and doctors who treat diabetes to test the system before it goes public. Please let us know if you can suggest anyone who might be interested.
In October, Mary was asked to give the kick-off speech for the local Juvenile Diabetes Foundation (JDF) Walkathon campaign. We also completed the 10K course on the boardwalks of Belmar and Avon. Steve pushed Mary in her wheelchair on this cloudy, rainy day.
Here's one more Mary-Mary story. In autumn, Mary's Aunt Mary decided to buy her first computer. Steve was happy to make some recommendations and helped Aunt Mary learn how to use it. Her computer is three times as powerful as anything in our home and Steve is still jealous. He spends most of his day writing sophisticated software using the slowest machine in the extended family. A new PC is in our future.
For the coming year we hope to take a trip to Russia and the Baltic countries. We're looking forward to the holidays and to seeing many of you. Whether we do or not, we hope you have a wonderful holiday season and a happy, healthy and safe New Year.