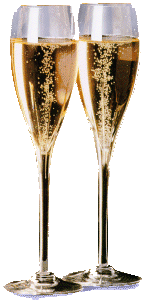 Happy Holidays!! We hope 2001 was a very good year for you and yours.

As the New Year approached, Steve was becoming more and more disillusioned with his job at Avaya. The excitement of being part of a new company spin-off gave way to grueling days, impossible schedules and long commutes. We searched our hearts, souls and finances and decided Steve could afford to take a sabbatical. In January he said goodbye to a working lifestyle he had known for 21 years. Our plan was for him to take off a few months to work on Short Persons Support, plan our vacation, and do things around the house that we had been talking about for seven years. Later he would think about going back to work.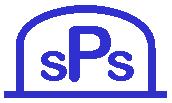 Steve spent several months adding content and features to Short Persons Support (www.shortsupport.org) and is pleased with the results. He receives one or two emails a day from all over the world thanking him for the site or asking for his help or opinion on some aspect of the subject. He feels good to be doing something so important and helpful for this community.
For Mary, the New Year began with an exciting new method of pain control. At the end of 2000, Mary learned self-hypnosis. It took a few weeks for her to become proficient with the technique and she now finds that most pain can be alleviated with a 10 to 20 minute session.
In March, as Mary finished her Central Asia travel log (www.goldkeys.com/Vacation/CentralAsia/CentralAsiaLog.htm), we had a visit from our friend from St. Petersburg, Russia. Sveta was our tour guide for that 1999 vacation. She stayed with us for a week and we were delighted to be her New Jersey tour guide.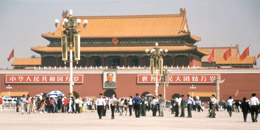 This year we traveled to China for three and a half weeks. We had been talking about China for several years but other trips had kept us from there. We especially wanted to go before the Three Gorges Dam project completes. This dam will raise the water level of the Yangtze River, covering sights we wanted to see.
The impression one gets of China is bigness. Everything is built on a huge scale from block long buildings in Beijing, to the Forbidden City, to the Great Wall.
Some of the highlights for us were:
The Forbidden City. You enter the Forbidden City from the expansive Tiananmen Square through a gate with Mao Zedong's picture looking down at you. There are really three cities, each inside another and they are more impressive towards the center, which was the emperors' personal quarters.

The Great Wall of China. From our vantage point we could see it go on forever, over hill and valley.

Hutongs. Centuries old walled neighborhoods, where extended families live, each with several homes around a common courtyard and kitchen. Many are being torn down to make way for high rise buildings.

Xi'an Terracotta Soldiers. Built 2,000 years ago for the first emperor of China, an army of 7,000 life-size soldiers guards him in the next world. Each soldier has a different face and body.

Yangtze River Cruise. The best part of the cruise was a ride in a sampan (low boat) up a stream. The stream is too shallow for motorized boats, so each sampan is hauled upstream by a team of four trackers (boatmen).

Grand Canal and Li River Cruises. The first showed us a real working canal. On the second we saw beautiful limestone karsts, each like a huge finger pointing upward towards the sky.
In the "It's a Small World" category, we met Gail Richards outside of Beijing. Gail was our tour guide for our 1997 Down Under vacation.
We arrived home from China and got busy making plans for summer pool parties. We enjoy entertaining friends and family. We hope they enjoyed our cholesterol feast.

In July, Steve started thinking about going back to work. In August he even wrote a resume. However, the first thing he had to do was update our Goldkeys Web site. It had been built six years before and looked it. The Web site address appears prominately on the resume so the site needed a more professional look. We hope you will check it out at www.goldkeys.com. Next came the arduous task of sending out dozens of cover letters and resumes. Steve wants to make a transition from manager to programmer, but is finding that this is difficult in the current economy. The few companies that are hiring have very specific skills requirements.
In the meantime, Mary gave Steve a reason to delay his job search. One night, Mary felt a sharp pain in her leg. She was barely able to walk for a few days, so we went surgeon hopping. It turned out that part of her right hip replacement had loosened. At first, making the arrangements for her hip surgery in New York City went smoothly.

Then tragedy struck when the twin towers were attacked on September 11. Like most everyone else in the nation we were stunned, angry and saddened. We watched helplessly the replays of the towers collapsing and wished there were something we could do to help. Our American flag has flown outside our front door since then. For a while, all four of our Web sites led with a statement of support for our great country. To help prevent a backlash against the Muslim community in this country, we edited our Central Asia slide show to highlight the warmth and friendship that we experienced in those Muslim countries neighboring Afghanistan. Our first presentation was at Mary's office. If you know of any group that would be interested in this presentation, we would be happy to do an encore.

Mary had surgery at the end of October. Unfortunately, much of the care at Roosevelt Hospital in New York City was unprofessional and at times insulting. Thank God, Steve visited everyday and helped to keep her calm. Steve found one small pleasure in the many ethnic restaurants around the hospital. It wasn't too soon that she was released to a rehabilitation hospital in Toms River where the care was wonderful. Since then she's come home, continues to have physical therapy and is working from home. While she is on crutches, Steve helps her with routine activities that we usually take for granted. When her surgeon releases her from the crutches, she will return to the office and Steve will return to job hunting.
We would like to share some family news. Steve and Mary are proud to have two new nephews. Jacob was born in March to Peter and Cathy, Steve's brother and sister in-law. Six weeks later, Steve's sister Audrey gave birth to Michael. Both are as cute as can be. All parents are competitively proud of their new sons and we are careful not to take sides. On Mary's side, in September sister Grace was promoted to a New Jersey State Trooper Lieutenant.
Well that has been our year. We're looking forward to the holidays and to seeing many of you. Whether we do or not, we hope you have a wonderful holiday season and a happy, healthy and safe New Year.