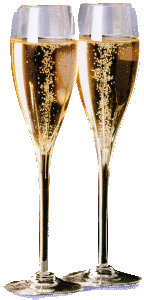 Happy Holidays!! We hope that 1999 has been a good year for you. We're amazed that the year is almost over, stunned that the decade is almost over, shocked that the century is almost over and aghast that the millennium almost over.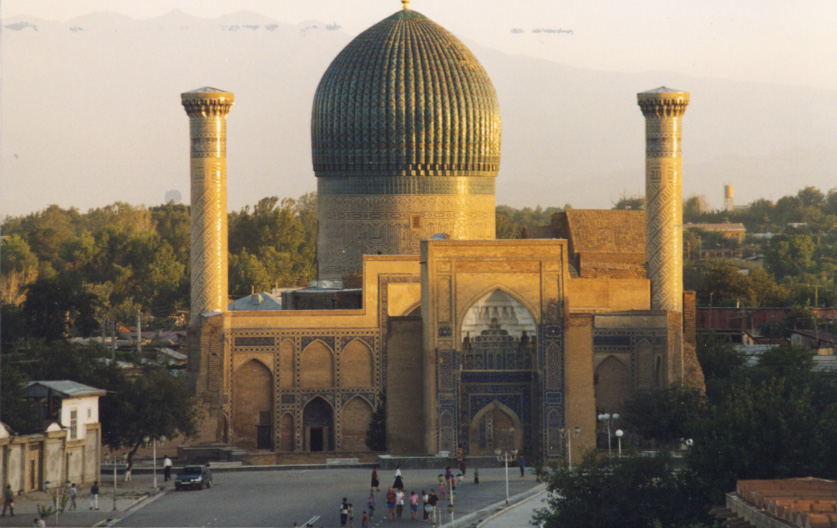 In last year's newsletter, we told you that we were going to China and Mongolia. We never made it. Those countries were just not exotic enough. While looking through travel brochures, Steve saw a tour for a part of the world that interested him but he thought that we would never visit. Mary crossed her fingers and we booked our vacation to the Central Asian countries of the former Soviet Union. Can your name them? The Silk Road that carried silk, pottery, spices and other goods from China to Europe passed through this region. The area is rich in history and culture with some cities dating back to Alexander the Great. While we both enjoyed our vacation, there were days when accommodation and travel was rugged.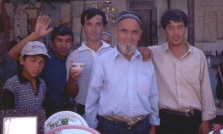 By far, our favorite country was Uzbekistan. Samarkand especially was breathtaking, with its buildings of stone trimmed with beautiful blue and yellow tile. In the capital, Tashkent, we were privileged to see one of the seven original Qur·'ans, written during the time of the profit Mohammed. The country most different from our own was Turkmenistan. Still in the grips of a totalitarian government, we saw the president's image on almost every building in the capital, Ashkabad.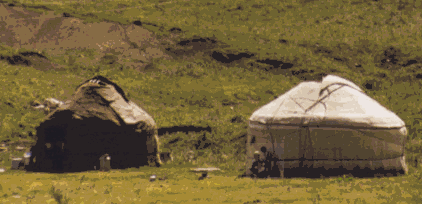 The people of Kyrgyzstan were among the friendliest we have ever met. In most parts of the world, people shy away from tourists taking their picture. In Kyrgyzstan, they actually asked us to do so. We enjoyed our day sampling the history and countryside of Tajikistan despite its five years of civil war since the breakup of the Soviet Union. Our trip started in Kazakhstan, the most modern of the five Stans. We're not sure where we'll be traveling in 2000 but Mary has said that she wants to go to some part of the world where she can brush her teeth with water that comes from the faucet and not out of a bottle.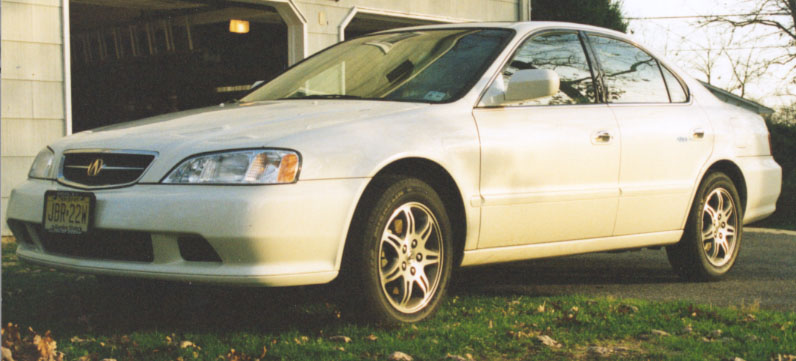 Steve finally got his new man toy, an Acura 3.2TL with GPS navigation system. Its color, White Diamond Pearl, was in high demand. Only 5% of this model were produced in this color. He had ordered the car last November but by June there was no indication that it would ever arrive. It wasn't until Steve wrote an incensed letter to an Acura Executive Vice President, describing certain unethical behavior by the dealer, that action started. He picked up the car the two weeks later. Despite the acquisition problems, Steve is very happy with the car and never misses a chance to show off the Navigation System.
We have been redecorating our house for five years now, a few rooms at a time. In previous letters you've read how pleased we were with the kitchen, living room and bedrooms. This year's story is different. In June we started on our guest bathroom. As usual, we had the bathroom gutted and redone. The Jacuzzi is wonderful but it's about the only part of the bathroom that's done (well the toilet works). We learned a great lesson – interview several contractors and choose the one with whom you can best work. This we did not do and chose a real doozy. Most of our nieces and nephews (all under 14) could have done a higher quality job.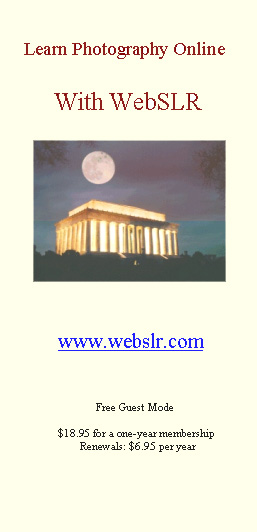 WebSLR continued to take on subscribers, although at a slower rate than we had hoped. After a little over a year of operation, we have 190 paying subscribers as well as affiliate income from Amazon.com, a camera store and an online magazine store. We are about to launch another marketing effort, via snail-mail. With Mary's help, Steve designed WebSLR brochures that we will be distributing to camera stores across the country. When you call us, don't be surprised if you get a "Goldkeys Services" greeting instead of the normal hello. It's the professional touch.
Mary continues with web site development and just redesigned her first customer's site. She's hoping to spruce up www.goldkeys.com but like the cobbler's children, we'll get new shoes when time permits.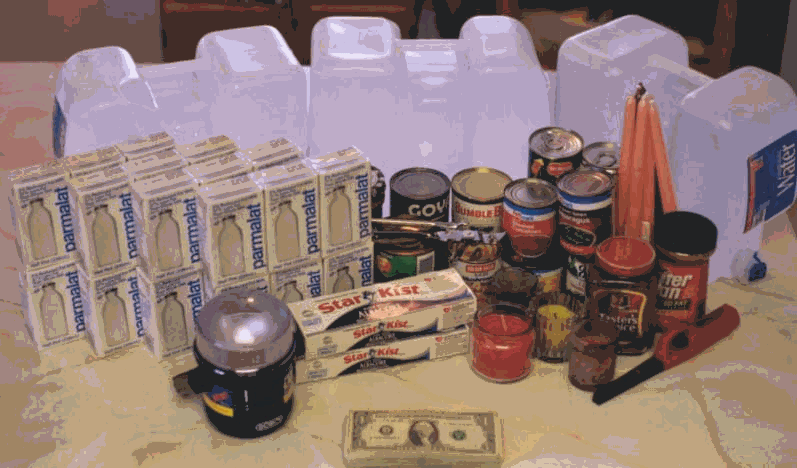 So are you ready for Y2K? Do you know if your computers are going to work? Will you have electricity the moment the Times Square ball lands? Water? Are you ready for fighting in the streets and all out nuclear disaster? Are your guns loaded? Well we don't think it's going to get that bad but we are stocking up on water, milk, candles and other basic necessities just in case. The worst part of Y2K is that Steve has to work and Mary, the trooper that she is, will be right there with him.
We wish you a wonderful holiday season and a happy and healthy new millennium.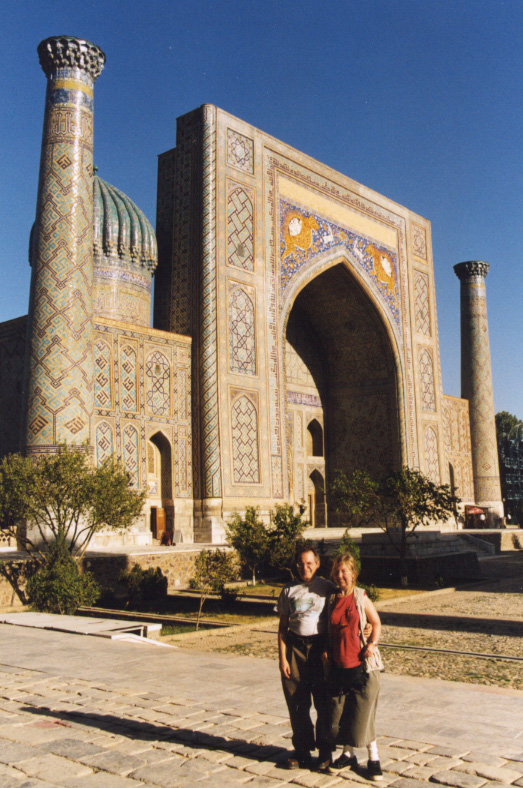 Love,
Steve & Mary Goldsmith 356 Hilltop Rd. Toms River, NJ 08753 (732)341-4332
mgoldsmith@goldkeys.com
sgoldsmith@goldkeys.com