Merry Christmas and Happy Chanukah! We hope you enjoyed 1996 and are looking forward to the new year. We had another busy year which we would like to share with you all. However, since you all can't fit in our home at the same time, we'll do it by paper as we have before. As the year began, we put our energies into digging out. Toms River got an unusual amount of snow last winter. It's not going to happen again; we made arrangements but the details are classified.
In February, Mary returned to New York City for ankle surgery. Her right ankle was fused to relieve pain. We have a large supply of Elmer's glue and Steve offered to do it for her. Mary chose professional service instead. The recovery started shortly thereafter at Angelica's (Mary's mother) ranch condo in Spring Lake Heights. Anyone who knows both parties will understand they can be opinionated. (Steve would say _____ but Mary made him take that word out). Still, they got along well with only minor suggestions on how each could improve herself. Angelica is a morning person and could not understand how Mary could sleep so late. Mary tried to convince Angelica that there is life after 9:00 p.m. Steve earned his saintly reputation by taking Mary home every weekend. All kidding aside, Angelica was a great help, a wonderful companion and we appreciate all that she did!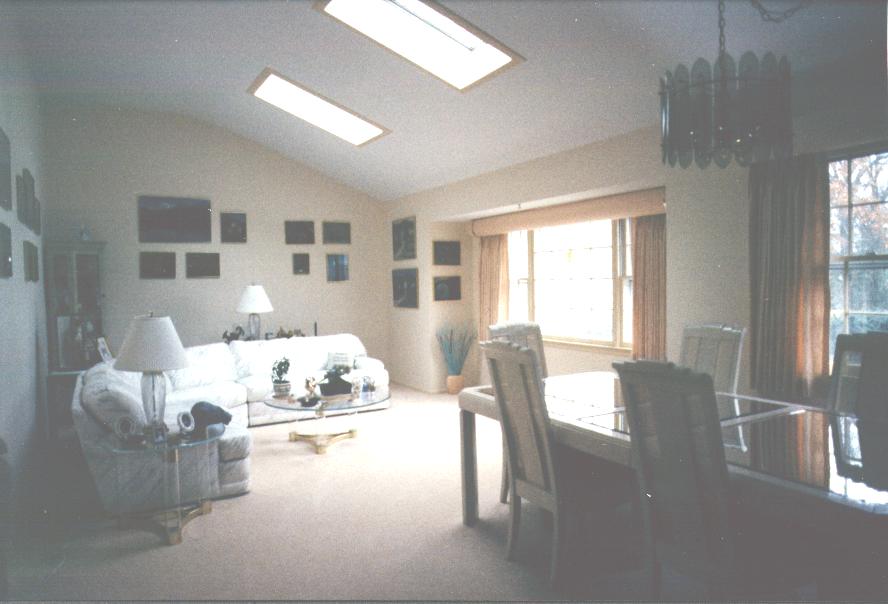 Once Mary received her walking cast, she returned home to direct the house beautification project. We got rid of the ghastly green walls and carpet that Steve inherited (it was everywhere) and chose a more subtle peach, or so we thought. Our painter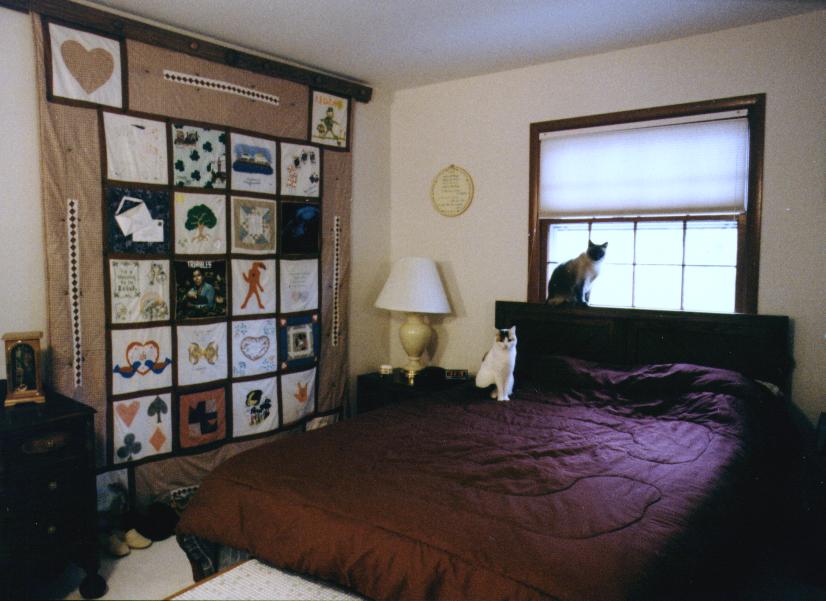 showed good judgment. He put up the first coat on one wall and let us see it before going on to the rest of the house. Good thing. Our first choice turned out to be more pink than peach and we sure weren't going to change from garish green to pink panic. Eventually we found a suitable color and there was much rejoicing. Each bedroom got its own color scheme. In the master bedroom we computer matched the wedding quilt to get the trim color.
By summer, our redecorating project was complete and it was time to focus on pool parties. We found a new BBQ rib technique that produces tasty results (for the recipe send a stamped-self addressed envelope). We had five great parties and there was much peachy rejoicing.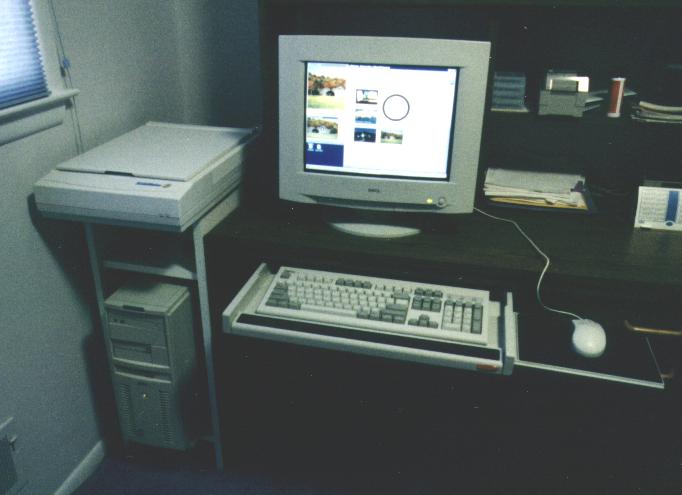 There is a new addition to the family, at least in Steve's mind. After much investigation we bought our own P.C. ­ a 200 MHz Pentium Pro. Its the fastest Windows P.C. on the market and runs circles around the little laptop we previously used. It has opened up whole new possibilities for us. Mary would phrase this entirely differently. She's become a P.C. widow. Mary plans to get Steve a pocket protector and white tape for his glasses for Christmas. After creating our Web site, Steve wanted to go the next step and do some Internet programming. Before every photo trip, Mary always asks, "When should I use a different f-stop?" Learning advanced photography is difficult so Steve decided to create a Web based tool to make it easier for her and others. We are proud to announce a Beta version of the program. Come visit our new Web site and try it out at: http://www.goldkeys.com/camera. Steve hopes to license it early next year.
Both our jobs were questionable at the beginning of the year. In a large company there's little job security anymore what with all of the downsizing, rightsizing, outsourcing and co-sourcing. Instead of taking a long international vacation, we took several small trips in the good old U.S. of A. In May we spent a long weekend in Gettysburg. In October we took a driving trip through New England, visiting family and friends along the way. We chose the fall season and hit many places during peak foliage.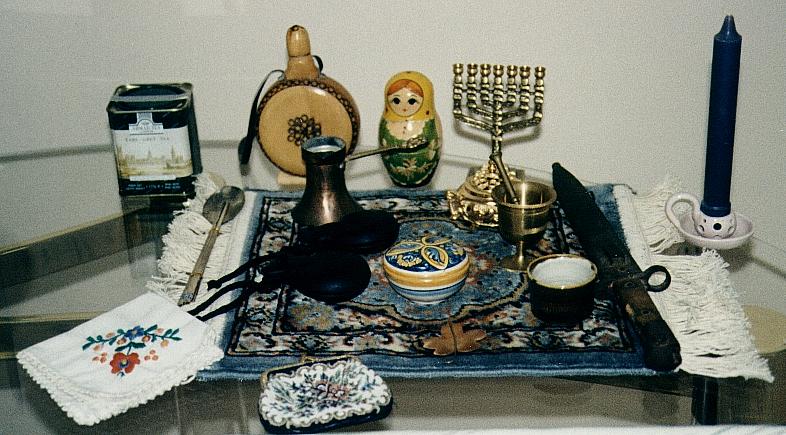 Driving up through Massachusetts, we stopped for an afternoon in Boston, spent a day in Ogunquit, and another in Acadia Nation Park. Mary insisted on having lobster every day we were in Maine. Steve did not need his arm twisted. Heading west, we spent a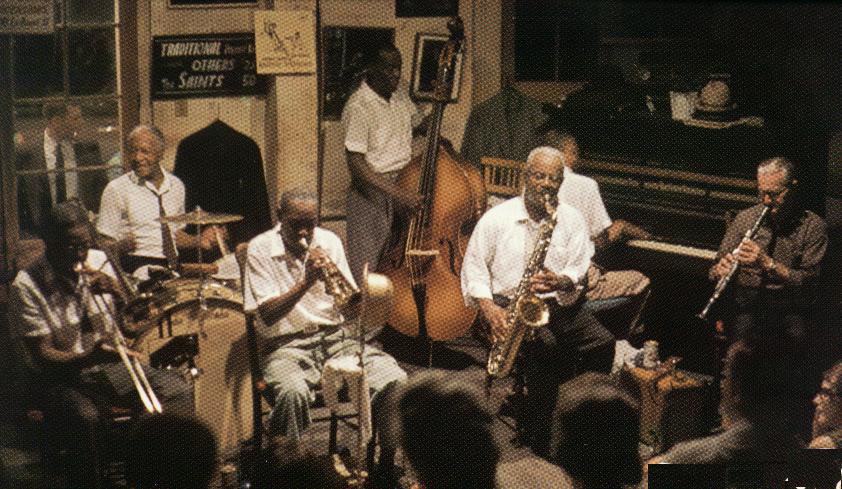 few days in the White Mountains of New Hampshire. It wouldn't be a true vacation without leaving the country so we looped through southern Canada for a few hours. Add one more item to our Chachka table. Some of the pictures you'll see in the camera program were taken in Waits River, Vermont ­ one of the most photographically charming scenes in New England. Our final brief vacation was to New Orleans in December. Our hotel was right on Bourbon Street in the heart of the French Quarter. We had a Jazzy time.
Mary turned the big 4 0 this month. Steve planned a wonderful surprise party! Mary is still saying, "I can't believe it!" Stay tuned til next October when Mary will get him back.
We're excited about our 1997 plans. Mary is staying out of the hospital for a change. To make up for missing out on a big vacation this year, we're going about as far away as we can without leaving the planet. Our destination is down under to New Zealand and Australia. G'day Mates!

We're still working on the Family Tree as time permits and hope to have a new version ready by early 1997. If you have any comments or corrections, please send them in. If there are any interesting family stories you would like to save for future generations, please include them too.
We wish you a very happy holiday season and a healthy, safe and rewarding New Year.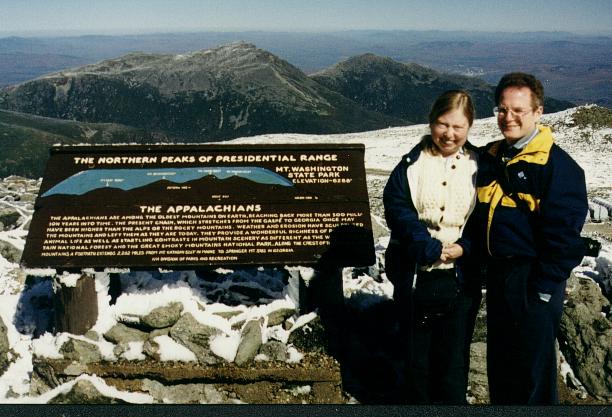 Love,
Steve & Mary